Katie Morgan - Bambi the Bimbo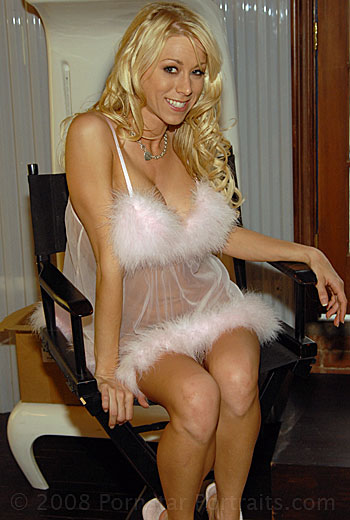 Okay we are here with Miss Katie Morgan on the set of...
Katie Morgan - Fired for Wicked Pictures. At least I think that is what the title is at the moment.
Well the crew did re-labeled the clap board "Rectum Wreckers 12" a little earlier.
Katie Morgan - I was not aware I was starring in "Rectum Wreckers" I wish someone would have told me that.
So you don't gape?
Katie Morgan - I don't actually. I pride myself on my tight anus.
What are you doing today?
Katie Morgan - Today I am just doing some dialogue but tomorrow I am doing Mr Randy Spears.
What is your character in the movie?
Katie Morgan - I play Bambi, the bimbo, it is a real stretch for me. Brandi (Carmen's Character), Bambi and Tori all live together, we are like chick friends and two of us have jobs and Carmen does not so we help her get jobs.
Is that why you sleep with Randy to help Carmen get a job?
Katie Morgan - No, I am a corporate ladder climbing secretary and I am going up one rung at a time.
Or one cock at a time I guess.
Katie Morgan - Either way you could make a ladder out of cocks if you tried hard enough.
What have you been up to recently?
Katie Morgan - Same as always, dancing and making movies. I shoot for everyone so I am always working. I can't even tell you titles because they are constantly changing them.